Welcome to Gramercy Vintage Furniture
We stock a wide variety of vintage furniture from the 1800's, 1900's 10,'s, 20's, 30's, 40's, Mid-Century and more. We purchase estates, handle donations for two charities and take on consignments for people wanting to sell their furniture. We have constant turnover. New things come in Daily!
We Have Moved!

We're back to our old stomping grounds. We had a good time over on Third Avenue, but Park Avenue is our real home! Back in the day we were in the Gymnasium Building just north of Calvary Church at the corner of 21st and Park Avenue South. The Gymnasium building needed major repair and renovation, so the Church found a tenant that could pay the $700,000 - 750,000 to renovated the building (we couldn't!). So we were out -- and that's OK. We moved to Third Avenue. We made a lot of new friends and kept the old. It just so happened that the St. George's Thrift Shop that was operating in the Undercroft (basement) of Calvary Church was losing money for the Church, so the space became available. And by the Grace of God we were able to move our shop back to Calvary Church!
Some of the things in our shop....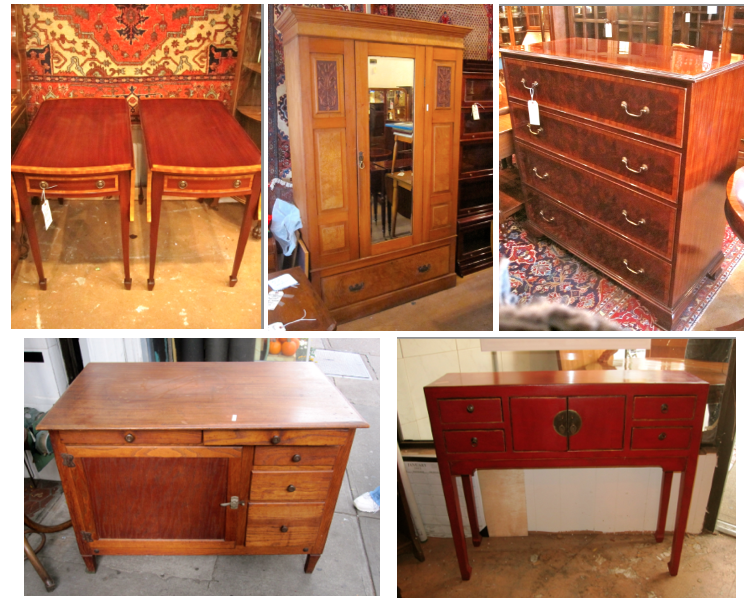 A little bit about us....

We are delighted to be welcoming Gramercy Vintage Furniture back to Gramercy Park. Alex Young, who runs the shop now, used to run the former Calvary Church Furniture Thrift Shop on Park Avenue South. During the twenty five years of the shop's existence, this guy managed it for last thirteen years it was there. He is a wonderful neighbor and has a long history of community involvement. Whenever there was someone in need, he was always there to help them out.
Alex created such a warm welcoming atmosphere at the Calvary shop that it was more like a community center where our neighbors would drop in regularly just to visit with Alex and browse the shop. For years, people loved buying things for their apartments, and were happy to donate their furniture as well, because they knew it benefited the church. At that time and for thirty seven years, the church was led by Rev. Tom Pike, who is now a Gramercy Park Trustee and a GPBA Board member.
When the thrift shop left the neighborhood, Tom and I, and lots of our neighbors were certainly sad to see them go. During the time they were gone, Tom Pike and I did everything we could to help them find another location in order to bring them back to our community.
Now that they have opened their new Third Avenue Gramercy Vintage Furniture, I think people will be will excited to see the quality of their furniture and how reasonably priced it is. Besides this, The Gramercy Park Block Association is excited to say that we have just formed a relationship with them, where when people donate furniture items, a percentage will benefit the GPBA and they will get a tax deduction letter.
Alex is a great guy and we wish them the best of luck. We want to encourage our neighbors to shop there so we can help them flourish and remain in the neighborhood. We also want to encourage them to stop in and say hello, and welcome them back to the neighborhood.
-- Arlene Harrison
Pictured from left, Arlene Harrison, President, Gramercy Park Block Association, Alex Young, Joe Ercolino and Tom Pike, Gramercy Park Trustee and Board Member of the Gramercy Park Block Association